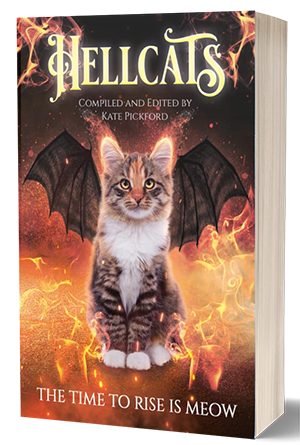 Title:
Hellcats Anthology
Published by:
Magpie Lane
Release Date:
1 September 2020
Contributors:
Kate Pickford, Kasia Lasinska, et al.
Genre:
Anthology
ASIN:
B08GJD5KLL
Add on Goodreads
HELLCATS: THE TIME TO RISE IS MEOW
Revenge, reckoning, and redemption: HELLCATS, THE ANTHOLOGY has it all.
Presenting sixty nine stories of feline adventure that will make you chortle, chuckle, gasp, and guffaw.
We have: Pirates, cowboys, and spacewalkers.
Soul suckers, seers, and swashbuckling heroes.
With guest appearances by Mr. Darcy, The Madwoman in the Attic, and Hunter S. Thompson as a cat.
In the far reaches of outer space, cats crawl and pounce, shift and slaughter.
While back on Earth, the wicked are punished, the weak avenged, and the good guy wins against all odds.
We have paranormal fantasy, sci-fi, swords and sorcerers, cozy mysteries, romance, literary fiction, and much, much more.
All proceeds from this anthology will go to support a 79 year-old grandmother Erada who has been hounded through the courts and is in danger of losing her home.
The HELLCATS are a group of writers who banded together to try to prevent that from happening.
Help the HELLCATS help Erada keep her home.
Buy HELLCATS, THE ANTHOLOGY, now.
***
Kasia's short story, THE HACKER, from the dystopian world of The Deathday Chronicles, is exclusively included in this anthology.
About THE HACKER:
Hacking yourself out of trouble isn't easy when the Government thinks you should have died yesterday.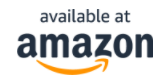 Testimonials
"Kasia I am completely invested and need the rest, great suspense and way to drag me through the story. Very well written!... I love [the] story!" ★★★★★

"AHHH LOVE ITTTTTT... Tension, great characters, twistyness!... It's absolutely amazing!" ★★★★★

"Unputtdownable!!!" ★★★★★

"A thrilling premise for a YA dystopia and a ruined world I'd like to spend more time in."

"I am five lines in and I'm hooked... It's sooo good! I loved it and I want to read the rest." ★★★★★
---